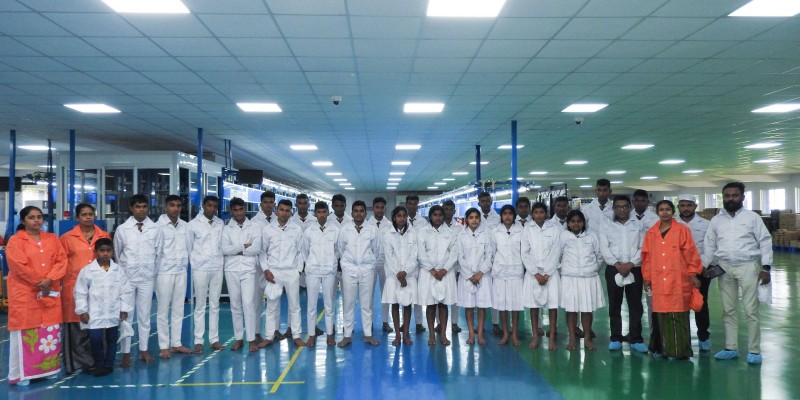 B/Sri Dewananda M.M.V Visit
January 4th, 2023 by ew@admin
---
"Teaching is not about answering questions but about raising questions – opening doors for them in places that they could not imagine." ~ Yawar Baig
The first and only local original device manufacturer in Sri Lanka, EWIS Colombo Limited, a subsidiary of the EWIS Group, excels at creating cost-effective devices at their own cutting-edge 25,000 square foot manufacturing facility in Sooriyawewa, Hambantota. Nowhere in the nation can you get an experience like this. In order to advance and improve Sri Lanka's educational system, we have always supported new learning. As a way of giving back to the community, we have extended an invitation to all Sri Lankan schools to tour our factory.
On December 27, we had the opportunity to host some Sri Dewananda M.M.V. students.
We wished these kids had a visit that was truly transformative for them.
[ngg src="galleries" ids="2″ display="basic_thumbnail" thumbnail_crop="0″]