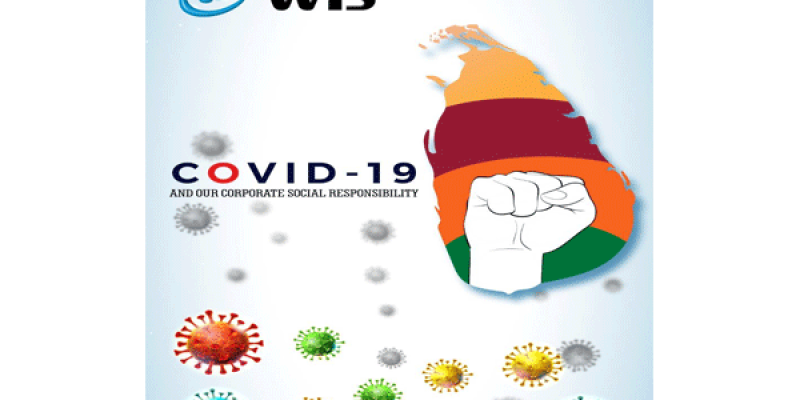 COVID-19 AND OUR CORPORATE SOCIAL RESPONSIBILITY
June 29th, 2021 by ew@admin
---
EWIS has provided an uninterrupted service to Government and Private Sector Organizations to effectively carry out their activities during Covid-19 pandemic. As a Sri Lankan Company that has always acted with the national interest at heart for over 34 years, EWIS is humbled to be a part of these projects, during this biggest medical challenge the country has ever faced.
This report provides insights on the CSR initiatives carried out by EWIS during Covid-19 pandemic.

Education
• A Distance Learning Programme was implemented for Government, Private and International Schools, Universities and Vocational Training Institutes.
• Technical and Engineering support was provided for Rupavahini Corporation, to telecast a series of educational programmes under the theme "edu.com".
Health
• A video conferencing facility for Health Ministry officials.
• 24/7 uninterrupted support in ensuring the availability of medical supplies across the country.
• Technical and Engineering support to telecast the "National Corona Awareness Programme" in all the local TV channels simultaneously.
Retail
• 24/7 support to the Essential Service Provider- Sathosa, to carry out its operations effectively.
Public & Government
• Video conferencing facility for the SAARC Country Heads Meeting.
• Smart Board implementation for the Task Force at the Prime Minister Office.
• Local Government Project.
Technical Services
Innovation
• Donations for General Sir John Kotelawala Defence University (KDU), to develop Medical Assistant Robots.