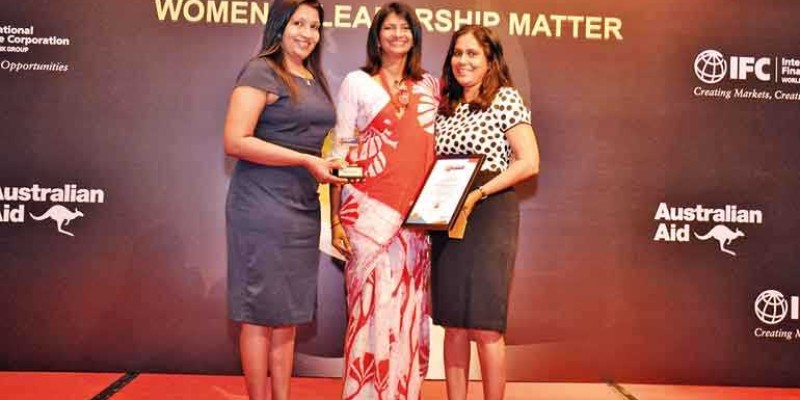 EWIS COLOMBO RANKED ONE OF SRI LANKA'S BEST WORKPLACE FOR WOMEN
October 17th, 2019 by Ewis Tech Company
---
EWIS Colombo Ltd. was ranked among Sri Lanka's best places to work for the year 2019. In addition to this, E-W Information Systems, EWIS Peripherals and EWIS Colombo were also certified as a 'Great Places to Work'. These accolades were presented to representatives of EWIS at the recent Great Places to Work (GPTW) awards ceremony, organised by the GPTW Institute.
EWIS Colombo boasts of being Sri Lanka's first and only local Original Device manufacturer, designing and developing affordable devices at their very own state-of-the-art 25,000 square foot plant located in Sooriyawewa, Hambantota. With an employee strength of over 75 individuals, most of whom are women, the company is unique in a traditionally male-dominant industry. Women's empowerment and decision-making takes precedence within the company, as it strives to achieve the highest standards in manufacturing and marketing quality computers at affordable prices for the local market.
The Great Places to Work Awards recognises organisations in Sri Lanka based on feedback from employees. In the year 2019, research was conducted in Sri Lanka by GPTW. Out of over 115 leading corporations and over 30,000 employees in the country surveyed, the EWIS group was one of the few organisations to emerge winners.
"This is indeed a great achievement," stated EWIS Chairman Sanjeewa Wickramanayake, "We believe in giving our people the best environment to thrive immaterial of race, religion or gender. While 'women's empowerment' is just a buzzword, within our group of companies we take it seriously and walk the talk. It is this that drives our team's passion to innovate and perform, enabling us to operate in a highly competitive industry. The overall people strategy at EWIS is all about building capabilities to take the business to the next phase of growth. We are indeed very clear about exposing our local talent to nurture and motivate them to bring about their inherent talents for innovation for a sustainable future. Therefore, we don't simply give jobs, we present careers with enriching experiences and challenging growth opportunities, which is what makes EWIS a great place to work at. We are therefore happy and encouraged that our efforts have been recognised, as we strive for better in the years to come," she added.
---
EWIS Colombo ranked one of Sri Lanka's Best Workplace for Women (Daily FT)
http://www.ft.lk/hr/EWIS-Colombo-ranked-one-of-Sri-Lanka-s-Best-Workplace-for-Women/47-688061