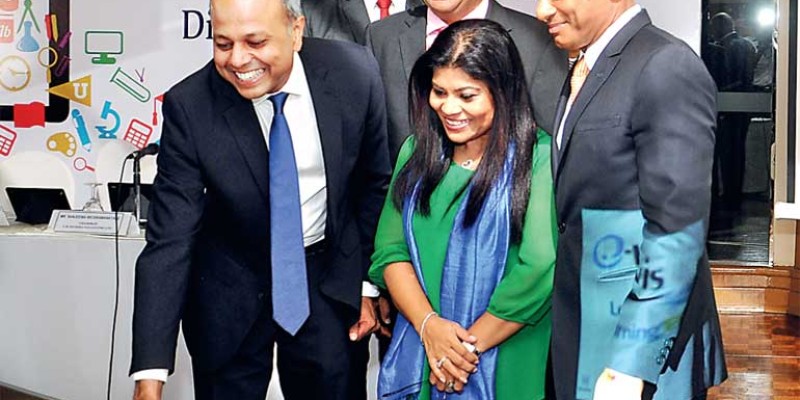 EWIS SIGNS AGREEMENT WITH LEARNING POSSIBILITIES TO DELIVER LMS
February 17th, 2017 by Ewis Tech Company
---
By Supun Dias
EW Information Systems Ltd (EWIS) together with Learning Possibilities Ltd, a Microsoft Global Alliance Partner signed an agreement to roll out the fully featured Learning Management System (LMS) LP+365, on their devices via Microsoft Office 365.
The LP+365 app, which is hosted on the Microsoft Azure cloud, provides an intuitive user interface, personalized dashboard and various collaboration and assignment tools — leveraging the Office 365 cloud solution to aid classroom collaborations and assessments, engaging users to ensure a deeper learning.
EWIS has been a Microsoft Partner since 1997 and a Microsoft Education Partner since 2013, authorizing them to provide education solutions based on their cutting edge technology.
With over 25 years of experience and exposure in the IT industry in Sri Lanka, EWIS has become the leading IT company in the country, offering a range of IT related solutions to the Sri Lankan market from manufacturing PCs to IT infrastructure, peripherals, software solutions, engineering services , networking etc.
Partnering with EWIS to provide local learning content on their devices is Headstart (Pvt) Ltd, an award winning internationally recognized e-learning solutions provider in Sri Lanka through their learning- content provider Guru.lk, where study packs will be available on EWIS devices enabling students to register and download a variety of local content and software solutions.
Also engaging in this journey with EWIS is Global Tutor, an online learning solution that allows students to take online classes and familiarization courses to avail themselves of academic exposure from experienced tutors.
---
EW Information Systems to deliver market leading Learning Management System (Daily FT)
http://www.ft.lk/article/599897/EW-Information-Systems-to-deliver-market-leading-Learning-Management-System
EWIS signs agreement with Learning Possibilities to deliver LMS (Daily Mirror)
http://www.dailymirror.lk/ict/EWIS-signs-agreement-with-Learning-Possibilities-to-deliver-LMS/269-