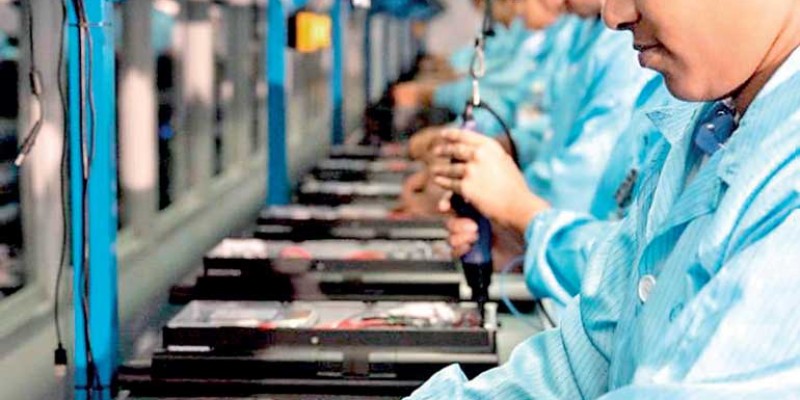 E-wis storms ahead
November 19th, 2021 by ew@admin
---
With the effects of the COVID-19 pandemic to the country's economy becoming evident, the real value of local entrepreneurs is beginning to get highlighted. With the Government taking strict measures to control imports to limit the currency outflow, products and services generated within the country are beginning to receive more and more value and recognition.
e-wis, a major player and a highly reputed name in Sri Lanka's software industry for over 35 years since 1986, has already made its presence felt in this regard.
e-wis, the only Sri Lankan company to launch computer assembly within the country, has come a long way since it started operations in 2013. e-wis specialises in computer assembly and manufacturing. The company is one of the leading computer technology giants.
One of the main reasons for this reputation is the high quality of e-wis' factory-made computers and other devices. As a result, e-wis has received a number of accolades and certifications.
At present most of the Government institutions, schools, universities and banks in Sri Lanka as well as many private companies and banks also use e-wis computers.
To cater this growing demand, e-wis has launched a program to make its computers easily accessible to the average Sri Lankan consumer. Partnering with world-renowned Intel company as its technology Partner and Microsoft as the software partner e-wis has boosted their production output to a high standard to fulfil the needs of the buyers. Also, e-wis has provided the opportunity to purchase any e-wis product online via their website https://buyewis.lk and the products will be delivered to your doorstep.
The University of Moratuwa is looking after e-wis' R&D standards to make sure the best products and services will be presented to the company's trustworthy clientele.
e-wis Group Chairman and CEO Sanjeewa Wickramanayake is a renowned computer mastermind with nearly three decades of experience in the local computer industry.
e-wis computers and accessories are manufactured at the company's high-tech plant – spread over two acres in Sooriyawewa in Hambantota in accordance with the highest international standards while preserving the Sri Lankan identity.
The state-of-the-art manufacturing facility spread across over 25,000 square feet – employs young people residing in the Sooriyawewa area in Hambantota, highlighting their presence in the forefront of Sri Lanka's skilled workforce.
e-wis' world-class quality, unparalleled after-sales services network across the country has made it one of the most sought-after tech brands over the past eight years, making a huge contribution to the development of the country by stopping the country's money flowing abroad.
As of today, the e-wis name is also expanding its presence and popularity globally – making it not only a victory of the company, but also a win for the country.