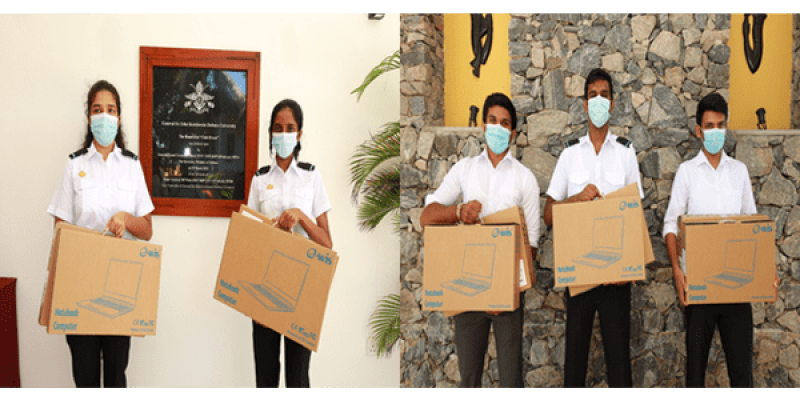 Empowering the students of KDU with EWIS High Performing Laptops
October 28th, 2021 by ew@admin
---
Pens, Papers, Classroom? No, this years' key supply for university is a laptop
Covid-19 pandemic led to closing of universities, forcing the students to turn to Online Education as an alternative solution to continue their higher education.
However, this sudden shift, brought multiple challenges. Some students had family computers that are too old to run the new software required for online education. Some students also struggled to do their assignments through their mobile phones. And many students often faced the concern of having just one computer at home, which is being used by multiple family members. Eg: Parents for remote working and younger siblings for online schooling. Under the light of this, a dire need arose for the laptops.
General Sir John Kotelawala Defense University (KDU) is a member of Association of Commonwealth Universities (United Kingdom) and is the only university offering graduate programs in defense studies in the South Asian region. It offers courses for civil students as well in the fields of Engineering, Law, Management, Social Science and IT. Children of tri-service officers are also entitled for educational courses at KDU after a screening mechanism.
Being a truly Sri Lankan organization with national interest at heart, EWIS lent a hand to KDU, to carry out online education successfully. Accordingly, over 400 laptops were deployed to selected students of KDU under an easy payment plan, enabling the students to pursue their higher studies successfully. Educated workers are better equipped to become gainful employees – and profitable consumers. Therefore, EWIS is happy to be a part of this initiative, in empowering the nation with technology and wish all the very best for the students of KDU to pursue their higher education successfully.